Customised High Quality Testing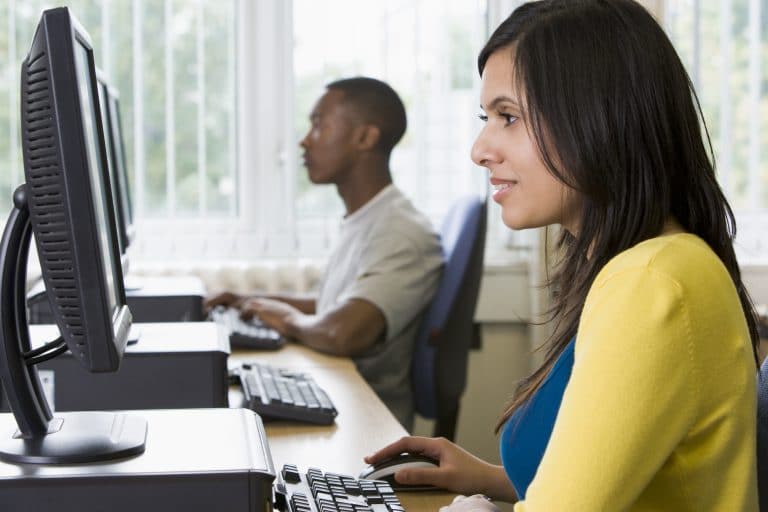 Since our launch in 2008, hundreds of universities, colleges and schools have formed partnerships with Password to enhance their in-house testing with world-leading independent assessment. More recently, we have created the Password Workforce suite of tests for employers which addresses their specific requirements.
All Password partners enjoy a unique combination of high quality and easily accessible testing operated under their own control and brand.
Our continuous investment in the technology that underpins our testing.
Our world class service and support.
The expertise of our world-leading team of academics in testing and assessment.
Our large data bank of questions.
Password tests are easy to set up and operate and run securely in a wide range of environments in over 120 countries around the world.
Testing sessions can be arranged wherever and whenever our partners require, either by their own staff or by the British Council.
Customised High Quality Testing
Password English language tests and test modules are designed and academically managed by CRELLA (the Centre for Research in English Language Learning and Assessment) at the University of Bedfordshire. Founded by Professor Cyril Weir OBE and directed by Professor Anthony Green, CRELLA are a research group of world leading experts in testing and assessment, who are involved in the development and validation of many of the world's most renowned English language assessments including Password, IELTS, TOEFL and the Cambridge suite.
Password English tests are formally aligned to the Common European Framework of Reference for Languages: Learning, Teaching, Assessment (CEFR), the international standard for describing language ability.
More information about the CEFR.
Password English language tests have proven to have extremely high levels of accuracy since their launch in 2008. For more detailed information about our tests, please read through the documents below:
The Password Maths test was developed during 2017 in consultation with senior maths teachers from a consortium of leading UK independent schools. The test is related to the English National Curriculum for Numeracy and Mathematics key stages 3, 4 and 5 and replaces the original Password Maths test designed by Dr Harriet Jones, Director of the University of East Anglia's Pre-University Skills Programme and a Senior Fellow of the Higher Education Academy.
Password Maths consists of eight different test modules which are selected in various combinations depending upon the entry point being assessed.  The modules cover a wide range of topics.
Message From Our Founder & CEO
Welcome to the Password website. Whether you're a current Password partner or thinking about becoming one, I hope you find what you're looking for here.

The Password journey started in the UK back in 2003 when, as a senior manager of Brunel University London, I was tasked with trebling the number of international students. One of the tools I needed to achieve this was a secure way of reliably assessing the English language capabilities of students applying to the University, particularly for the growing number of students joining pathway or pre-university programmes.

Having developed our own paper-based English test and realising it's drawbacks, I tried to set up a consortium of universities to develop a better and more secure online version of the test. Whilst there was much interest in the idea, turning it into reality proved impossible. As the saying goes, and meaning no offense to universities or cats as I am rather fond of them both, it was like trying to herd cats!
I therefore decided in 2008 to go it alone and with the help of some funding from the University of the Arts London began an amazing journey which has helped not only UK universities recruit and retain more international students but has given universities, colleges, schools and employers across the world accurate, reliable and secure English language and Maths tests which are used for more purposes than I could ever have dreamt of.
From Afghanistan to Zimbabwe, Password tests are now used in over 120 countries around the world.
If you are not yet a Password partner, feel free to contact us today to find out more. If you are already one of our partners, then I'd like to thank you for your inspiration and ideas which continue to guide us to develop and improve our test products and services to better suit your needs.
"I have been an enthusiastic user of Password testing for many years. At the University of Essex I used Password Knowledge to screen around 1,200 students each year on arrival. This enabled the University to quickly identify non-native English speaking students who were unexpectedly weak at English and intervene effectively.
At the University of Suffolk and LSBU, I use Password Skills in overseas markets as an aid to international student recruitment. With Password testing the University is firmly in the driving seat and benefits from Password's ease of use, fast turnaround, security of test, value for money and of course accurate results."
"The Password tests are very easy to send out, and the customer support line gives great service."
Gemma Kilby
International Registrar, Felsted School, Essex
"Password provides us with an efficient and reliable way of assessing the ability of students on application, allowing us to accurately assess their suitability for a particular course and advise them accordingly."
"Our Business School finds the Password test very useful for quickly assessing their large number of international students during induction. The Password team is very responsive: they were able to provide us with tests at very short notice when we unexpectedly used up our quota, and their technical team is always ready to provide support."
"Password test development is rigorous and done by experts in the ELT field. I particularly like the focus on collocation in the knowledge test - a real indicator of a pupil's ability in language, and often missed by other tests on the market. Being able to customise the test to your institution is a real stand out feature, giving a professional , personalised look to test results."
"Password Pupil has given King's Ely a single-platform testing management system for years 6-13 for all our international applicants. The content is rigorous, valid and randomly generated and managing the system has proved simple with excellent customer support from the Password ELT Team. From an academic point of view, the system offers a cohesive way to compare results to the CEFR and general English levels while the online writing tasks are varied and appropriate for academic school-level English.
Within the school we have become far more efficient as Password means all of us in admissions and management can access results directly, reducing emails and phone calls on a day-to-day basis. Password has given us a bespoke, professional and effective product that exceeded our expectations and meets our international admissions needs completely."
"I first discovered Password testing in 2008 whilst working at Kaplan International Colleges establishing pathway colleges for entry to UK universities. Since then, at the University of Leicester and now The Aga Khan University, I have used the tests in a number of ways, all benefiting from an assessment that offers great value and efficiency, providing accurate and reliable results. Uses include supporting English language assessments for admission to undergraduate and postgraduate programmes as well as to pathway, pre-sessional and distance learning programmes.
I have also used Password for benchmarking purposes and to assess rates of progress while studying in an English medium environment. Being able to map the results against the CEFR [Common European Framework of Reference] means you can benchmark the Password scores with an international measure of language proficiency. ELT is a great company to work with – flexible, innovative and with excellent customer support."
"Password English Language testing has proved extremely valuable to the Moreton Hall international admissions process. The fact that essay questions are contributed to by experienced EAL professionals, to us, validated their worth in terms of language and content . Our agents have been most impressed with the logistical ease of setting up the tests overseas, the feeling of safety and consistency which the tests allow for, as well as the level of technical support provided by Password throughout the whole process both at home and abroad. The accessibility levels of the test, in terms of on line results and the automated marking of the Knowledge component of the test, have helped to make the task of marking and collating grades much easier."
"We started to use Password in September 2018 after looking at a few online testing companies. This is a decision that I have not regretted - the support that the team at Password has given, especially Rahul and Shadman has been excellent. Nothing is ever too much trouble for them and they respond very quickly to any queries we, or our agents have had. I would whole heartedly recommend Password to any school that is looking to start online testing."
"For many years we had used our own paper-based tests to assess prospective international pupils. But these were often returned incomplete, as badly scanned attachments, or in file formats it was impossible to print. Even when our tests were returned intact, the whole admissions decision-making process was dependent on our teachers having enough time to mark the papers promptly.

Then, on a marketing trip to China, a representative from Strathallan School showed me their Password Pupil tests running. I saw how easy the platform was to use and how rapidly the results appeared. After a demonstration of the full Password Pupil suite of tests by Caroline Browne, the founder of Password, we adopted both the English and Maths tests. I am just so glad to have come across it - we haven't looked back."