This guide will show you how to create a desktop shortcut for the Password Platform.
For most tests, this is the only step required to ensure the Password test will run correctly. If the test has a 'Speaking' module then you will need to set up Flash Player by following this guide.
If you are taking a Password Solo test or a Password Practice Test then the following instructions are not applicable.
Right Click on the desktop and click New then Shortcut…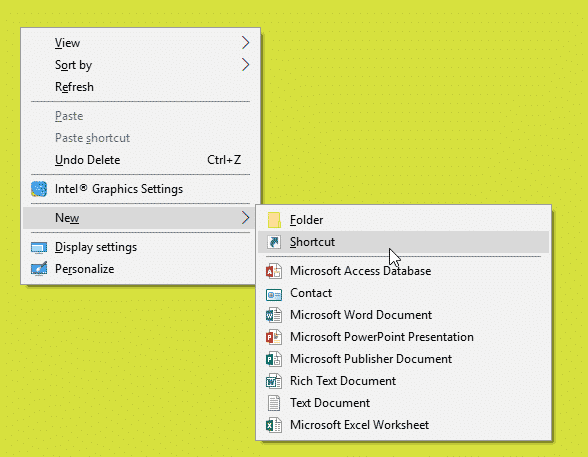 Enter the following link in the location field and click Next

"C:\Program Files\Internet Explorer\iexplore.exe" -k -nohome http://passwordplatform.englishlanguagetesting.co.uk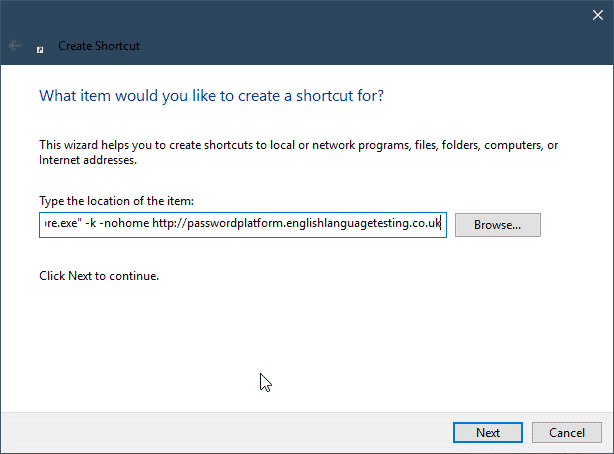 Rename the shortcut to Password Platform and click Finish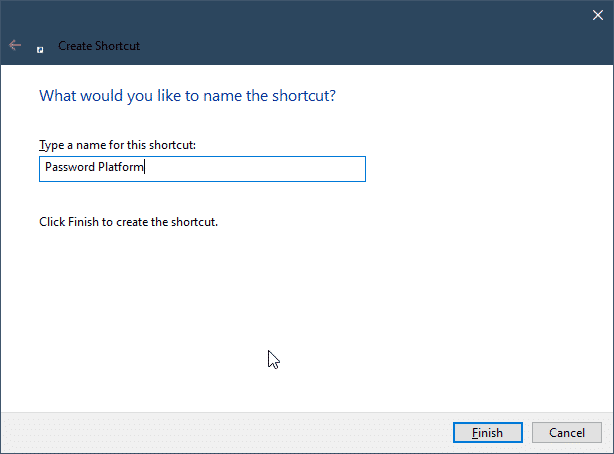 Once created, the shortcut will need to be used to open the Password Platform in full screen Kiosk mode for all password tests.